The Absolute Cutest Pregnancy Friends Are Formed When A Woman Encounters A Stray Mama Cat
Animal fostering has always been Lauren Maners' passion, but when she got ready to give birth to her daughter Kylie, she made the decision to take a break.
Maners told The Dodo, "I had a long history of fostering and rehabbing animals, but as I got closer to the end of my pregnancy, I decided that it was time to take a break from all of that as the animals I normally fostered/rehabilitated were usually unwell and needed lots of care, which I would not have time for after the baby came."
She was confident about her choice up until she met Dove.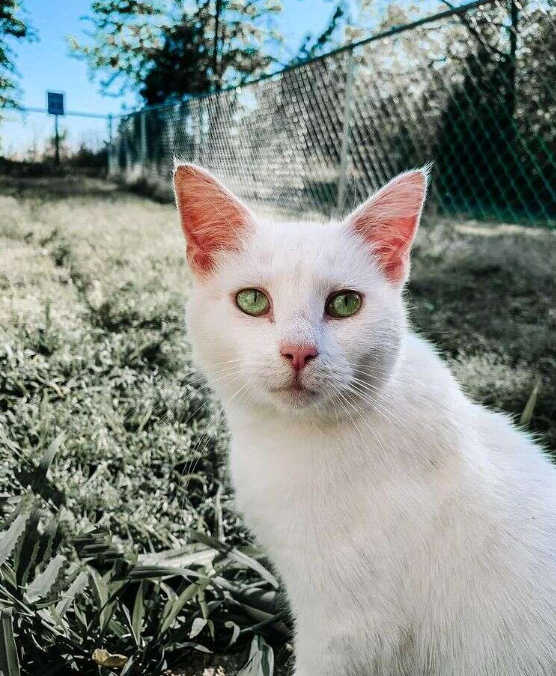 Photo Credits – LAUREN MANERS   
Maners and her husband were returning from breakfast that morning when they noticed an injured cat in an empty parking lot by the side of the road. This was the same morning that Maners took the choice to "no more foster for now." When she saw that the cat was pregnant in addition to being hurt, she immediately ordered her husband to stop the car and check on the animal.
We were both very pregnant, so in addition to seeing that she was in serious shape, Maners said she also "felt a connection" to her. We took her to the veterinarian after I caught her by luring her to me with our leftover food and a jacket.
Photo Credits – LAUREN MANERS   
The couple brought the cat, soon given the name Dove, home from the veterinarian after she had had treatment there and was made comfortable. Instead of learning that she had a family who was looking for her when they asked around, they learned from the locals that she had been a stray for the majority of her life. Maners made the decision to breach her own rule and foster her pregnant friend and her upcoming kittens in order to help them all find ideal permanent homes.
It didn't take long for Dove to feel at home in her new place, and it was obvious that this was the place where she was supposed to have her children. Despite being in the latter few weeks of their pregnancies, the two pregnant mothers grew close and enjoyed spending time together.
Maners recalled that the cat "would follow me everywhere I went and adored sitting outside with me in our fenced-in area and having my stroke her tummy while we shared breakfast."
Photo Credits – LAUREN MANERS   
When Maners went to the hospital to deliver her daughter Kylie, it was finally time for her to see the world. However, when Maners got home from the hospital, she learned that Dove had also given birth to her children.
They may have been born simultaneously, according to Maners.
Photo Credits – LAUREN MANERS   
Maners was speechless at how unique it was that Dove and her kittens had given birth simultaneously. Dove had six gorgeous little kittens. Kylie developed along with the kittens, and as the infants of both mums grew and learned more about the world, they were able to play together.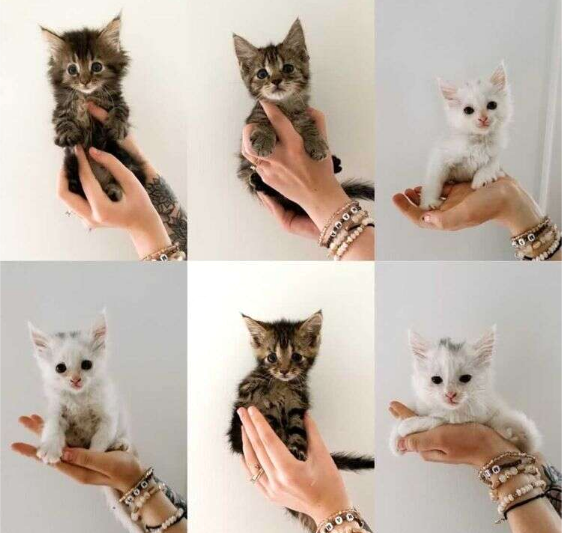 Photo Credits – LAUREN MANERS   
When I would carry my 5-week-old daughter in there with the kittens to help me feed them and give them some care, she started to notice the kittens, according to Maners. The kittens showed a lot of interest in my daughter as well.
Photo Credits – LAUREN MANERS   
Maners and her family spent months fostering the adorable little family before finding the greatest possible final homes for all seven of them. Although they were disappointed that they couldn't keep any of them, none of them is very far away, so Maners and Kylie can still get together with their closest friends occasionally.
Fortunately, the mother cat moved in with a friend of mine, so I can still get updates on her. Additionally, several of the kittens went to people I know, so I have even been able to see them.
Photo Credits – LAUREN MANERS   
Maners broke her "no more fostering while pregnant" rule to foster a mother cat who was expecting a child, and she gave birth alongside the mother cat. Neither she nor her daughter, Kylie, would trade that experience for anything.
Also  Read : The Three Wolves Thanked The Forester Two Months After He Took Pity On The Hungry Female Wolf