Heroic Flight Attendant Leaves A Hidden Note To Save A Teenager From A Human Trafficker
The majority of individuals find flying to be a pleasurable experience, frequently tied to exciting journeys or vacations. For instance, you might be traveling on a long-awaited sunny vacation or paying a long-overdue visit to a relative or friend.
Unfortunately, not everyone finds this to be the case.
As a flight attendant with several years of experience, Shelia Fredrick is used to handling challenging and uncomfortable situations involving passengers.
But not even she anticipated seeing something that would change her life forever. That exact incident occurred on a flight between Seattle and San Francisco.
She became aware of an odd detail once the plane had reached cruising altitude.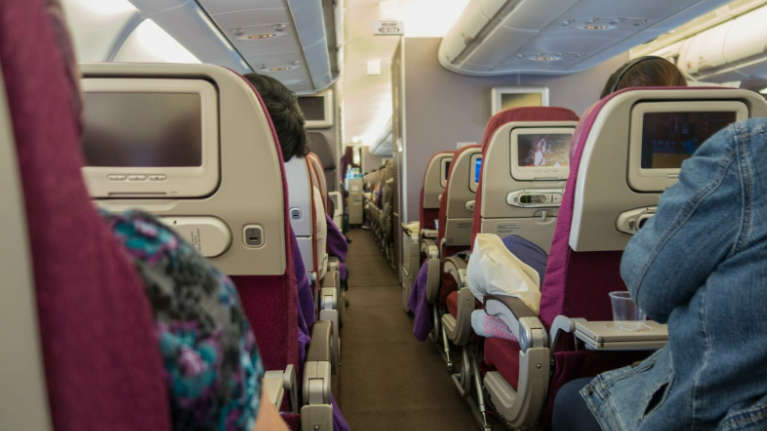 Photo Credits – Pixabay
She noticed a blonde girl wearing poor clothing seated close to a well-dressed elderly man. The young woman attracted Shelia's attention and looked at her as she passed them.
The girl's gaze seemed to pierce Shelia deeply, though she wasn't sure why. She felt a sense of urgency at that precise moment, according to the Daily Mail.
Photo Credits – Youtube
He immediately became angry and aggressive when she tried to speak to him. Shelia started to have doubts that nothing was as it looked and that something was wrong.
She eventually made the decision to use the restroom and leave a pen and paper there. She hoped that if the girl needed assistance, she would use them.
After that, Shelia went back by the girl and gestured for her to use the restroom.
The Note
When Shelia went back to the restroom after the girl had completed the instructions, she saw a message written on the paper. "I need help," was written on the note, according to The Independent.
Authorities were contacted by Shelia. The cops were ready to arrest the man by the time the plane touched down.
The girl was a little over 14 years old. Having been abducted just two months earlier, she was a victim of human trafficking.
Photo Credits – Pexels
Airline Ambassadors International
Airline Ambassadors International was established in 2009 by retired flight attendant Nancy Rivard. It educates staff members on the warning signs of human trafficking and trains them to watch out for victims.
These days, they collaborate with US Customs and Border Patrol to combat human trafficking.
The girl in this particular case was found by Shelia in 2011. She then began working with the Airline Ambassadors group, and she has since received training to assist her in making future decisions.
There are a lot of indicators to look out for, Shelia explains.
The girl Shelia had saved called Shelia just a few weeks after the incident in question. They stay in touch to this day.
Shocking Numbers Of Human Trafficking
Around 1.2 million kids are thought to become victims of trafficking every year, according to the UN. Both boys and girls are exploited; they are exposed to things like begging for money, cheap labor, and criminal s*ex ring operations.
In some cases, kids may even be used as child soldiers.These are all things that we can obviously never accept.
[ Facebook ]
I'm so glad Shelia was paying close attention. Her bravery and fast thinking enabled her to save this girl's life.
How do you think that human trafficking can be eliminated? Please let us know in the comments, and don't forget to spread the news so that we can hear from more people.